GU Hong Kong - Folder & Advertising Fan (Stationery Gift & Advertising Gift)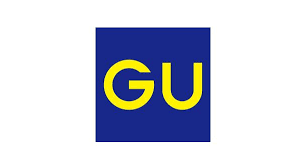 Japanese fashion brand GU is a Japanese company that manufactures and sells casual wear. The company is affiliated with UNIQLO, one of Asia's largest apparel brands. March 2013 to enable the new corporate trademark, the company name changed from g.u. to GU.


GU Hong Kong shop officially landed in Hong Kong 2017, on March 31 and April 1 in the two major shopping malls Tsim Sha Tsui Mira Mall and Causeway Bay Windsor House opened a large branch, this time GU have ordered 2 gift items from Giftking, which printed with GU logo folder and advertising fan, at the opening of the free gift to the people.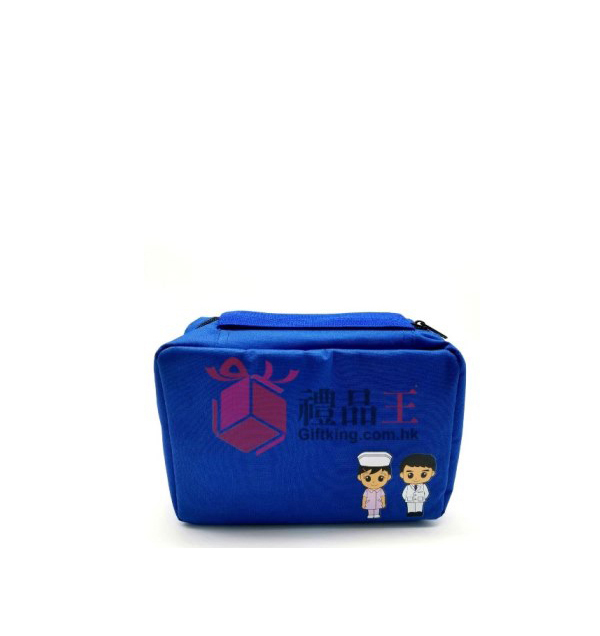 Tsuen Wan District Council - Tie & Tie clip (Apparel Gift)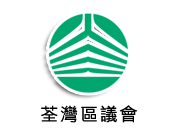 The Tsuen Wan District Council is one of the 18 District Councils in Hong Kong to assist in the handling of affairs in the Tsuen Wan District of New Territories. Tsuen Wan is the first district advisory committee in Hong Kong and is the prototype of the early district councils. Tsuen Wan District Councilor, formerly known as the Tsuen Wan Leisure City Advisory Committee, was established in March 1976 and was replaced by the Tsuen Wan Advisory Committee in 1977. In line with the development of local administration, the Tsuen Wan District Council was formally established on 1 April 1981 as the oldest district board in the New Territories. The constituencies included Tsuen Wan, Kwai Chung and Tsing Yi.


Recently, the Tsuen Wan District Council has purchased a set of tie and tie clip from giftking and sent it to District Council colleagues. This tie design is not only noble and generous, but also embroidered on the tie Tsuen Wan District Council logo, for men is very practical, with printed Tsuen Wan District Council logo folder folder, clearly play the company Professional image of the utility. Tsuen Wan District Council after years of effort, has developed to a certain scale, but also by the community's broad support.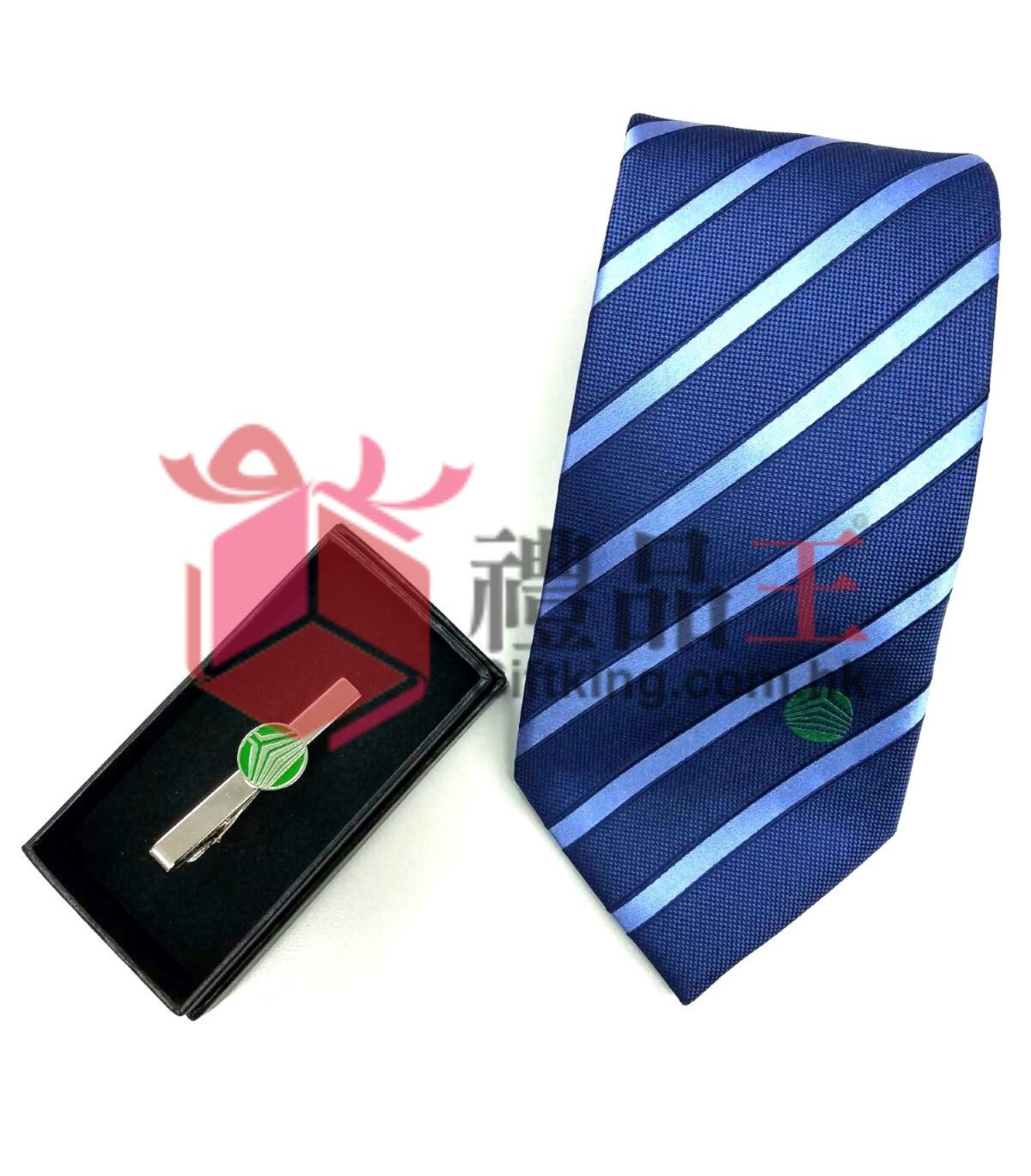 United Christian Hospital - Portable Bag (Travel Gift)


United Christian Hospital is an acute general hospital that provides 24 hour accident and emergency service with a wide range of other services including in-patient, day-patient, out-patient and community care services to the population of East Kowloon. It is located at 130 Hip Wo Street, Kwun Tong under the Kowloon East Cluster management of the Hospital Authority. At present, it provides 1,403 beds. The hospital emphasizes on community oriented services and community partnership promoting the concept of "hospital without walls". Major programs include community nursing service, volunteer service and geriatric & psychiatry outreach teams. The first two services were pioneered in the hospital in the early 70's.


This time, Union Hospital have ordered a portable bags as a promotional gift from Giftking. The material of portable bag is polyester fabric, environmentally friendly tasteless, effective waterproof, dirt and wear, easy to care. It is convenient to store space, store and store items in different sizes. The bag is foldable design, lightweight and portable, put in the backpack or suitcase, as a spare bag to use, light travel, travel essential travel gift.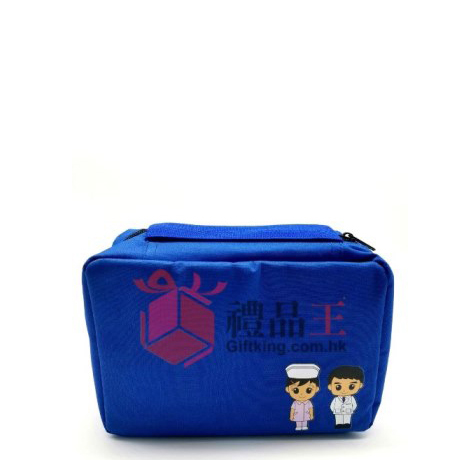 The Salvation Army - Flag Bag (Charity Gift)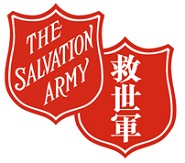 The Salvation Army is an international Christian church and charity organization dedicated to shaping life, caring for the community and creating believers. The Salvation Army is now working in 128 countries and regions around the world. Since 1930, the Salvation Army has begun to serve the Hong Kong community and has been in existence for more than 85 years. At present, we have set up nearly 80 social service units, 33 schools, 16 troops (churches) and one unit, as well as 16 family stores, in Hong Kong and Macau. In addition, we set up project offices in Beijing and Yunnan to promote poverty alleviation projects in the Mainland.
The Salvation Army will hold the "Salvation Army Day 2017" on April 1. The activities of the Salvation Army ordered a number of flag bags from Giftking, through their thousands of volunteers in the territory of the participation and tens of thousands of pieces of paper delivery, in the community to promote anti-drop information - " "And to support the elderly in the Salvation Army community to promote and educate the elderly.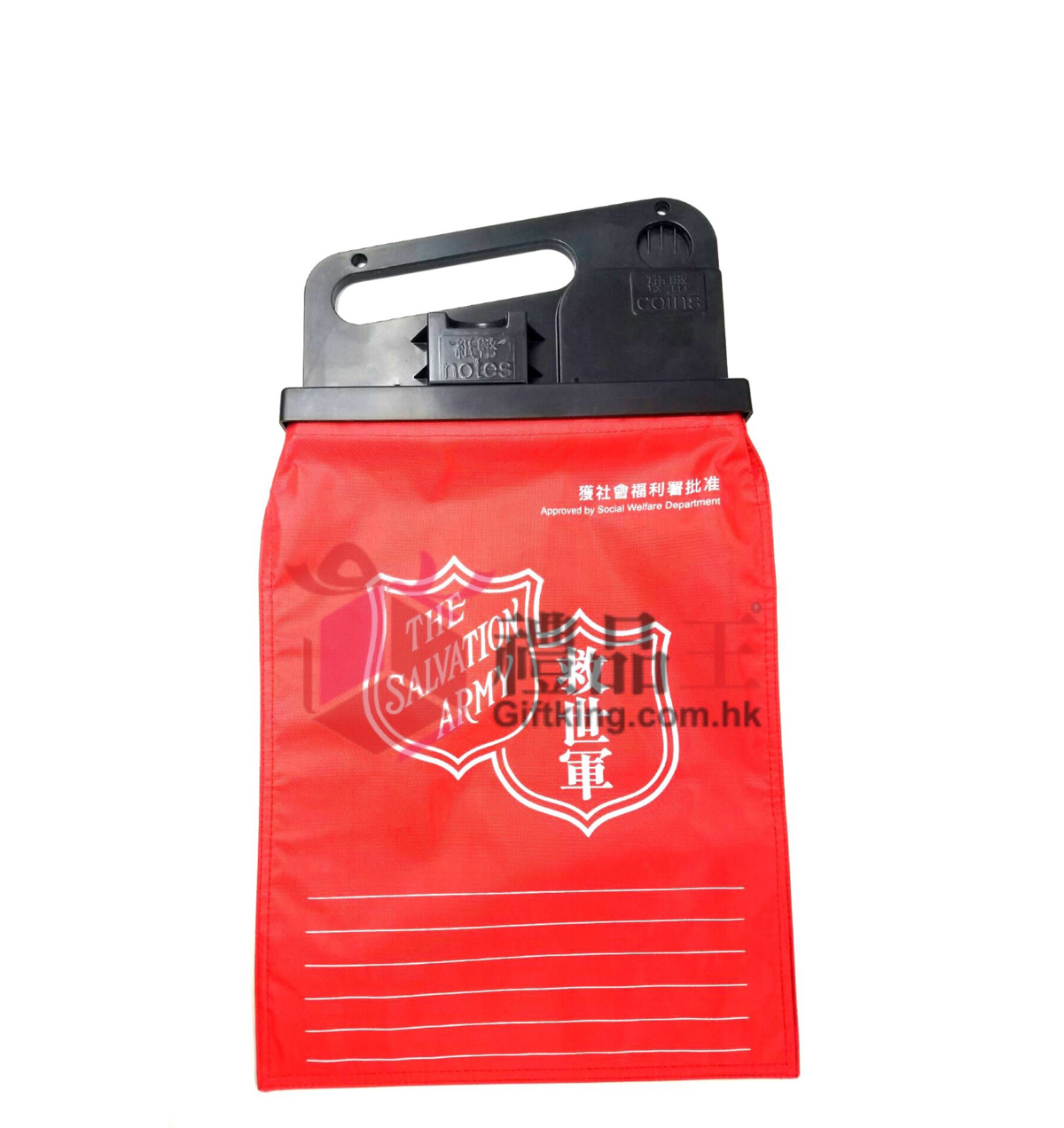 Home Affairs Department - Sealed Food Box with Snacks (Homeware Gift)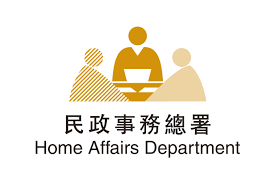 The District Office is the office set up by the Hong Kong Government in the 18 districts. Hong Kong's sovereignty was referred to as the District Office, formerly known as the New Territories Government and the Urban Civil Affairs Department. The Hong Kong Government has implemented a local administrative plan since 1982 to set up the Hong Kong and Kowloon Government Offices in Hong Kong Island and Kowloon, together with the New Territories Government Offices established in the New Territories, which are reunified to the Home Affairs Department (renamed the Home Affairs Department). There is a district office in the district, the predecessor of the District Office. Its supervisor is the Commissioner of Government, after the handover of Hong Kong's sovereignty, renamed the District Officer.

This time, in order to better publicize the community, the Kwai Tsing District District Office worked with GiftKing to create a sealed food box with snacks to the public to better care for the masses. This food box contains 250 milliliters of low-sugar a pack of milk, a piece of natural wheat cake, a bag of chocolate cake, low sweet horse 2 packs. And this sealed food box is waterproof material, to long-term storage of food, very practical. The food box is also printed with the words "Kwai Tsing District Office" to highlight the image of the Kwai Tsing District Office. This food box as a public institution of promotional gifts, more effective to improve the publicity effect, is an indispensable gift advertising.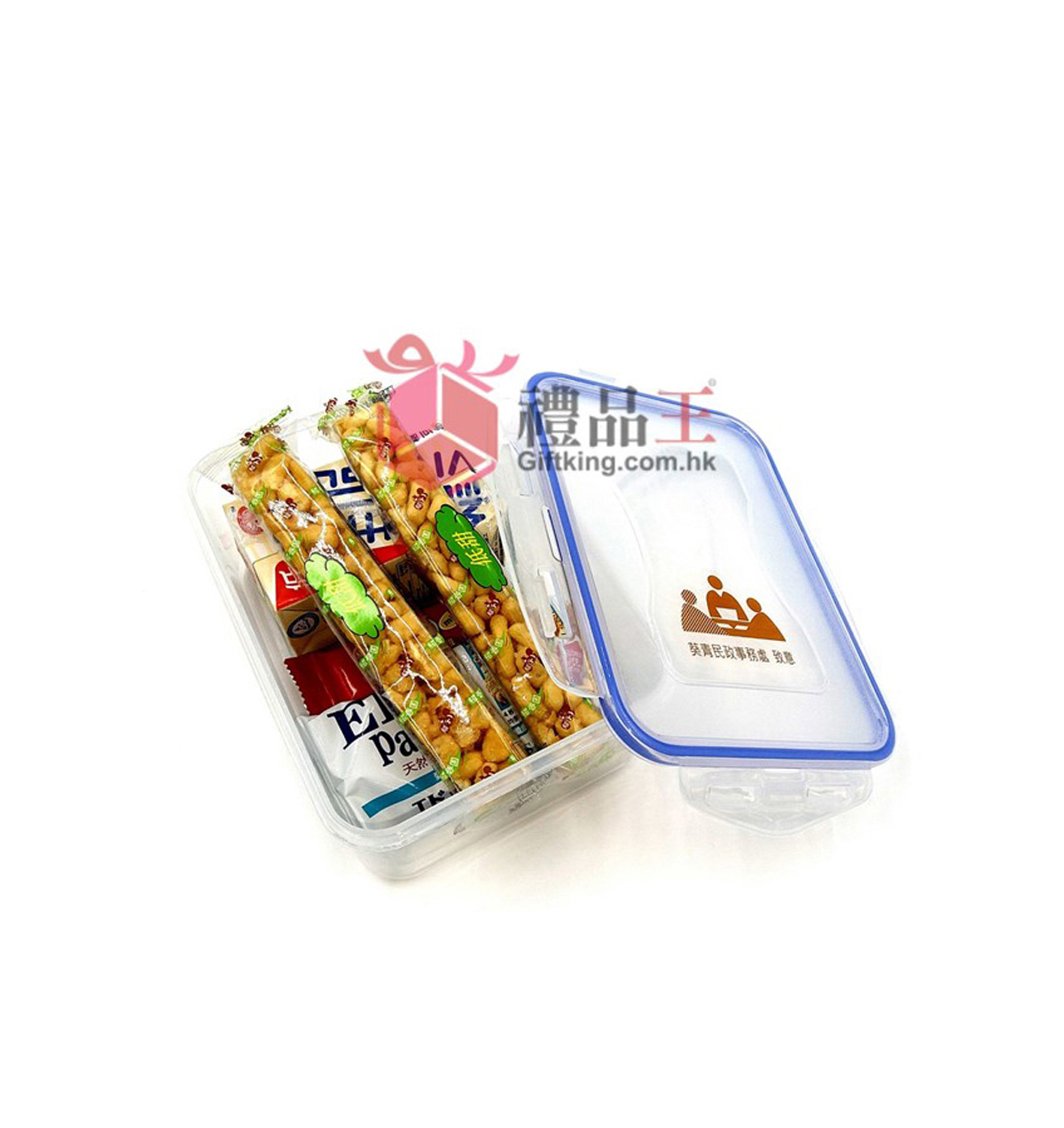 American Express - Note Stricks Set (Stationery Gift)

American Express is a financial services company headquartered in New York City, USA. The company's most famous businesses are credit cards, debit cards and traveler's checks. In 2007, Business Week ranked American Express as the 15th most valuable brand with an estimated brand value of approximately $ 20.87 billion.


The new year, the American Express to the giftking ordered a note stickers set to give the company's distinguished customers, Meno Ped surface made of black imitation leather, embossed AE logo is more noble and generous. Meno opened the first to see is the latest calendar in 2017, the left is a white note paper, the right is three different colors of the note, this collocation design to a greater extent for the user to bring convenient. Giftking recommended this Memo Pad, all designed to promote the AE card in order to better business, but also better achieve the effect of publicity.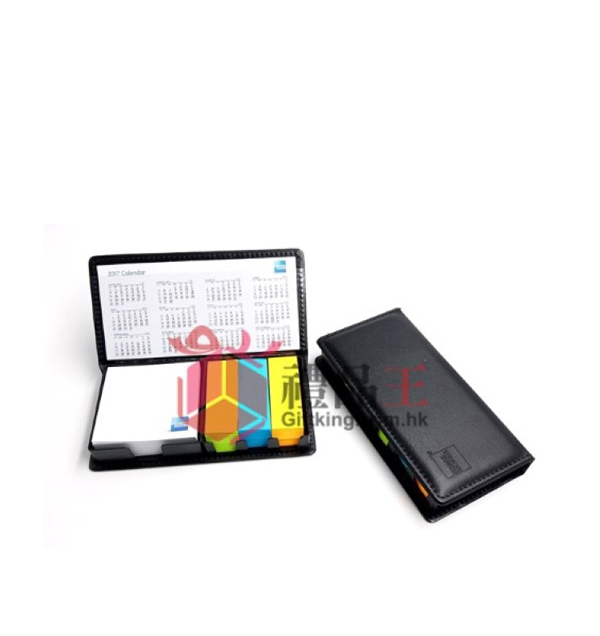 New World Development Co., Ltd. - Re-usable Hand Warmer (Environmental gift)

New World Development Company Limited (Hong Kong stock code: 17) was established in 1970 and listed in Hong Kong in 1972 as one of the constituent stocks of the Hang Seng Index. As a brand with a unique personality, the Group's core businesses include property development, infrastructure and services, department stores, hotels and serviced residences.


This time, new world has ordered a reusable hand warmer from Giftking, as long as the contents of pressing the iron will cure the liquid heat, solidified into the boiling water after boiling into the package can be reused into a liquid, Easy to carry, holding time of about 30 minutes.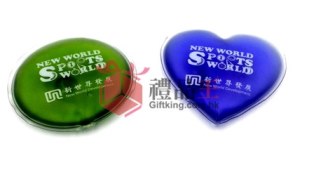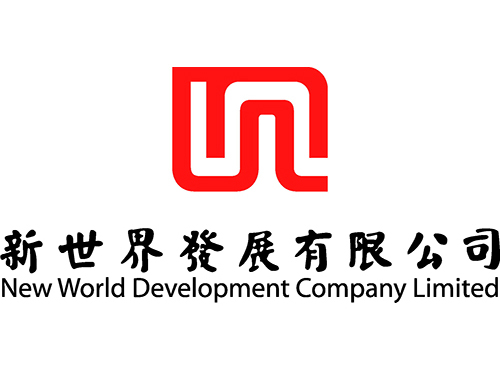 Sammi Cheng 2016 Touch Mi 2 World Tour - Octopus Leather Card Holder (Promotion Gift)
Touch Mi's tour opened in Hong Kong in December 2014, which lasted for one year and nine months. In September 2016, Hong Kong returned to Hong Kong again to hold the same theme of Touch Mi 2 Sammi Cheng's World Tour Concert. . The concert was its first concert in Hong Kong Part 2, is also the ninth to set foot in the red hall of the individual ticket concert. The concert will be Bacheng's repertoire is re-selected. Concert organizer for the East Asia Entertainment Limited / Media Asia Entertainment Limited, sponsored by the British Prudential theme.

This time, the concert organizer order the Octopus leather as advertising gift from Giftking, designed to Sammi in the General Assembly of the modeling color printing, unique design, beautiful and practical, as the venue selling advertising gift.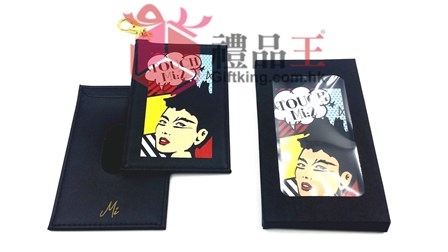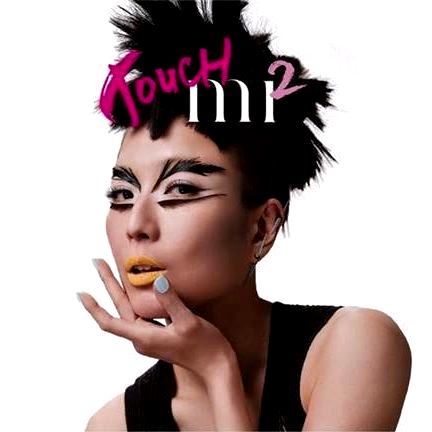 Daikin Airconditioning (Hong Kong) Ltd - Bikit Guard (Homeware Gift)


Daikin Airconditioner (Hong Kong) Limited was established in 1984 and provides sales and after-sales services to the Hong Kong and Macau markets with a wide range of products including household and commercial air conditioners, VRV systems, central chillers and other high-tech Air conditioning system. The VRV system is renowned for its power-saving operation, flexible design and easy installation and maintenance, and is highly praised by commercial and residential users in Hong Kong and Macau. Daikin's i-Temp split machine's power-saving features, temperature stability and comfort performance of outstanding performance, which is very popular with the Hong Kong market.


This time, Daikin air-conditioning purchase the Bikit Guard from Giftking and custom-made a surface pattern is used of Daikin's Q version of Pichonkun in CYMK printing, products can be decorated on the hat, clothes, pockets, shoes, backpacks and other places , Not only beautiful but also the role of insect repellent. Together with two mosquitoes better, according to the frequency of use can last 2-3 months. Not open after the use of mosquito repellent effect on the bag can last 1 year.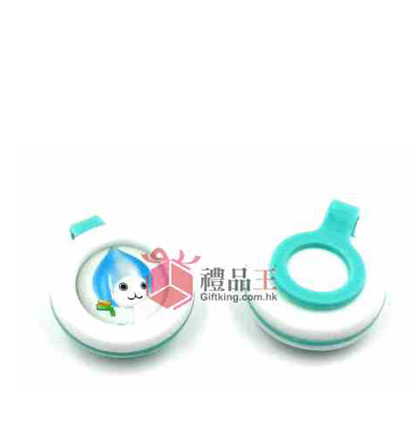 Hong Kong Police Crime Prevention Bureau - Mesh Zipper Bag (Stationery Gift)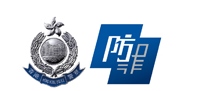 The Crime Prevention Bureau (CPB) of the Hong Kong Police Force is responsible for advising the public on crime prevention so as to ensure that the public will not become victims. Crime prevention can be divided into a variety of ways, such as providing specific security advice to members of the public and other government departments, holding anti-crime campaigns, disseminating crime prevention measures through television and the media, liaising with and regulating the private security industry, providing training courses for police officers, As well as security seminars for different external bodies. The ultimate objective of the Crime Prevention Bureau is to persuade the public to shoulder more responsibility for their own security and to reduce the crime rate in Hong Kong.


In order to reduce the incidence of crime, the CPB has ordered a beautiful and durable mesh zipper bag from Giftking, and called on members of the public to guard against phone scams, verify caller identity. The material of the mesh bag is made of waterproof PVC material. The zipper and the bag body are stitched with dense needles, which is durable and suitable for the storage of sporadic items such as documents, courier, maps and documents.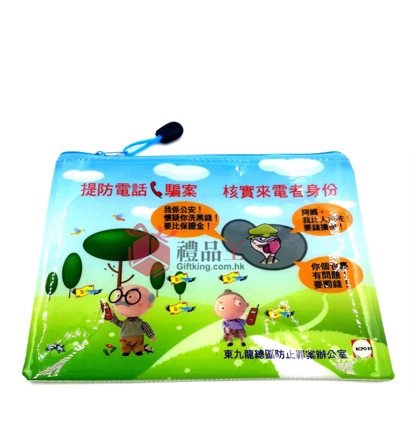 Goldjoy - Travel Inflatable Neck Pillow (Travel gift)


Goldjoy Since 1989, the range of services offered includes designing famous luxury excursions and tailor-made itineraries for guests. All package tour services will arrange professional experience tour guide / tour leader to accompany the mission to ensure the quality of service. The experience and know-how of the tour group is a valuable one-stop package for overseas travelers.


This time Goldjoy selected travel gift is inflatable neck pillow from Giftking, pillowcase with soft cashmere fabric, easy to clean, no matter which position the head biased, comfortable as one. U-shaped design of the inflatable pillow, more perfect fit your neck, just right to maintain a good natural state of the cervical spine, effectively relieve neck pressure. Inflatable pillow deflated, light and easy to carry, can be used for office lunch break, air travel, driving etc.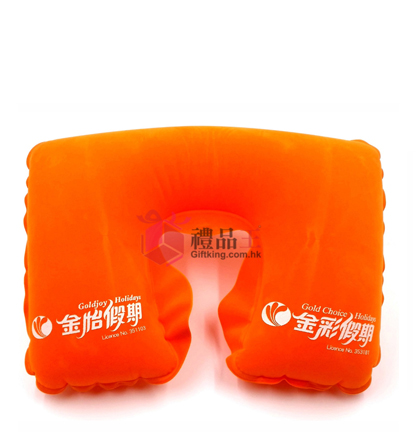 EGG Optical Boutique - USB Cable Wristband (Electronic gift)

Stelux Holdings International Limited (HKSE: 0084), established in 1972, is principally engaged in optical shops, watch shops, watch assembling and wholesale businesses. The main brands are "Eyeglasses 88", "Time Gallery", "Egg Optical Boutique" and "Seiko Watch Shop". The main areas include Hong Kong, China, Singapore, Malaysia, and Thailand to sell stores to 572 stores.


EGG Optical Boutique has ordered a special USB Cable wristbands from Giftking for promotional gifts. USB data cable shape to the bracelet design, easy to carry creative full, reflecting the EGG provides glasses can not only adjust the vision, it is an indispensable element of costume accessories. Bracelet with black, white, pink, purple four colors ,EGG printed on the surface of the exclusive logo, clearly visible. Sophisticated USB data cable wristband, convenient and durable, compact and portable, with safe and stable performance. Giftking introduced the USB cable wristband, the factory will undergo a rigorous testing to ensure quality.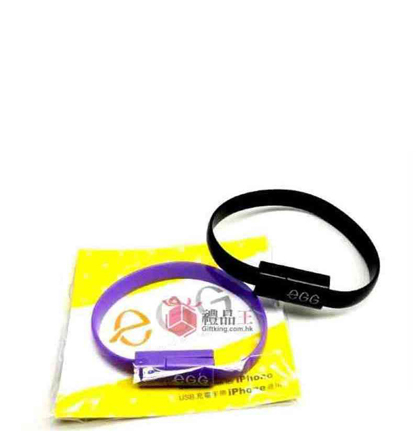 Ka Wah International - USB Memory Card (USB gift)


Ka Wah International (HKSE: 0173) is a large-scale integrated real estate developer and investor in Greater China. The company is well positioned for the development of large and diversified property projects in Hong Kong, the Yangtze River Delta and the Pearl River Delta. In line with the 60th anniversary of Ka Wah Group, Ka Wah International has purchased the USB memory card gift to the staff from GiftKing, and the card is printed with the slogan meaning is "Unity and cohesion, success together.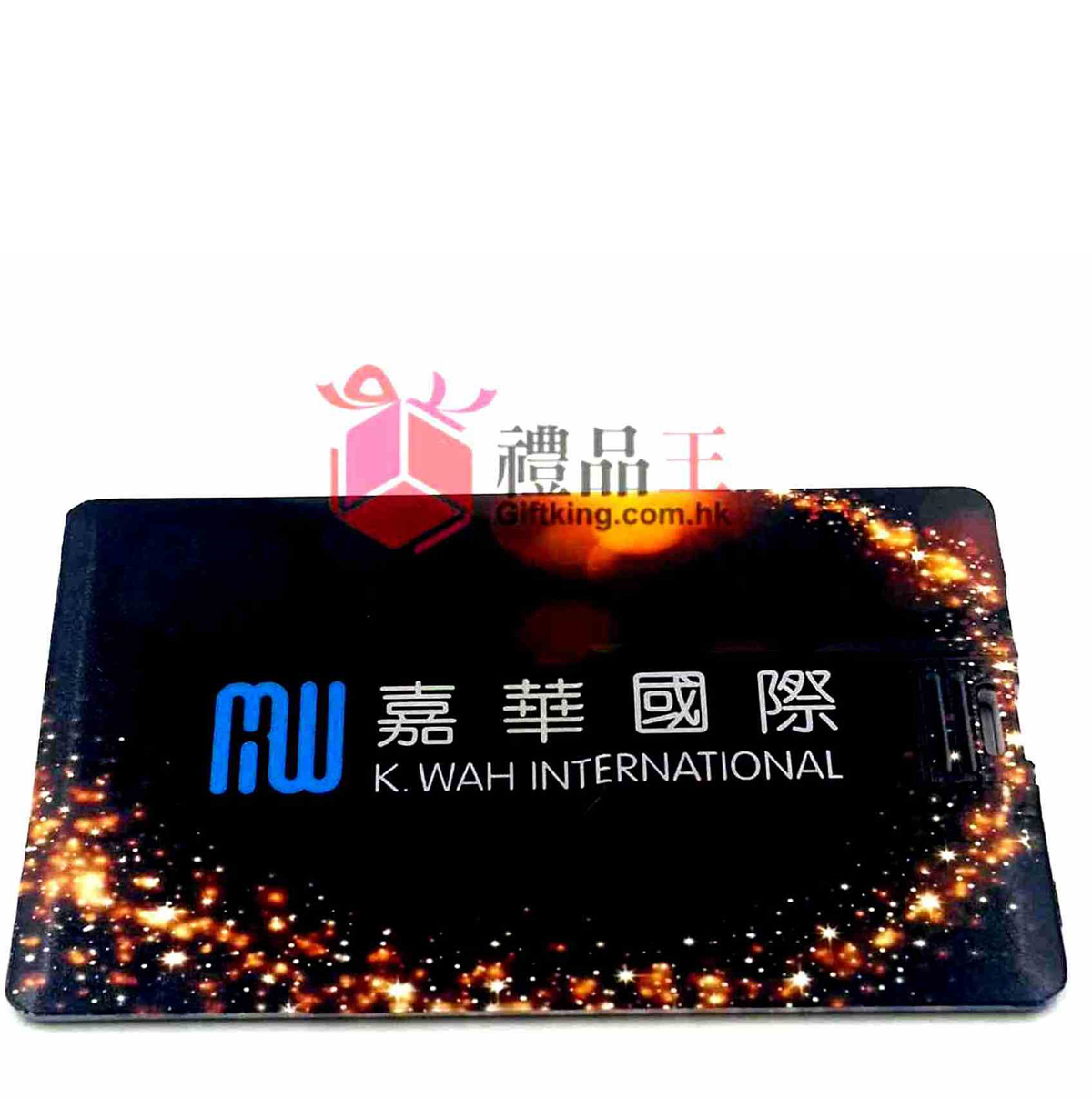 The Chinese University of Hong Kong - Macaron Headphones (Electronic gift)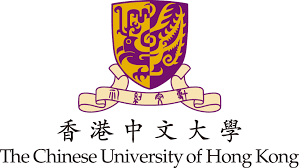 The Chinese University of Hong Kong is a public research university located in Ma Liu Shui, Shatin, Hong Kong. In 1966, the first research institute in Hong Kong, the first research university in Hong Kong, is the longest-running institution of higher learning in Hong Kong's history.


This time,The Chinese University of Hong Kong has ordered a Macaron earbud headset from the Chinese University of Hong Kong as a gift to students and encourages students to learn professional knowledge and serve the community better. The gift design is very different from the past, is a sound great, lovely Macaron modeling, fashion trendy gift. This headset can be adjusted according to your needs the length of the line is very convenient. Headset design simple, and printed on the headset logo above the logo visible, can highlight the close of the Chinese University of Hong Kong brand image.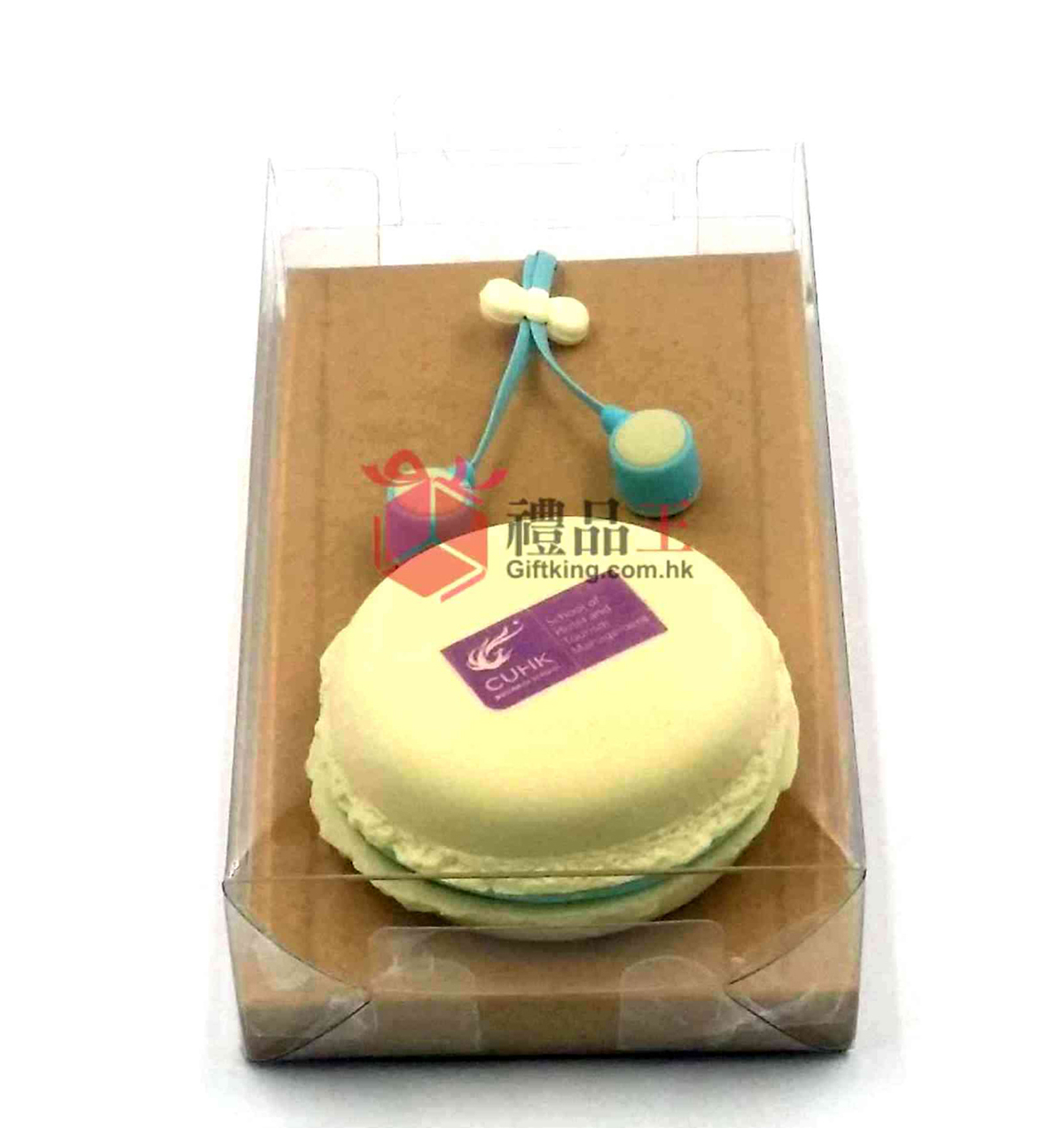 Hong Kong Airlines - Universal Conversion Plug Socket USB (Travel gift)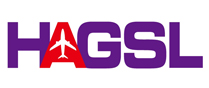 Hong Kong Airlines is a company registered in Hong Kong as a base of operations and a full service airline, established in 2006, Hong Kong International Airport as a hub, and services from Hong Kong to mainland China, Taiwan States, Japan and Asia Pacific regions more than 30 cities . Exclude business end of the old Hong Kong Airlines, Hong Kong Airlines is the third airline to provide air services.


This time Hong Kong Airlines selected a universal conversion plug socket USB from Giftking to the travelers. In the hotel, due to the different places using different voltage, you may be how to charge electronics to worry. Recent Gifts King Universal Adaptor on decent handy. The Universal Adaptor for multiple countries, the United States, Europe and the UK, including of course all over the Asia-Pacific region! This universal conversion plug, you can simultaneously connect multiple power electronics. Outdoors or take a travel plug universal conversion, to prepare for contingencies. Conversion plug printed LOGO, advertising will be able to travel around the world to achieve results.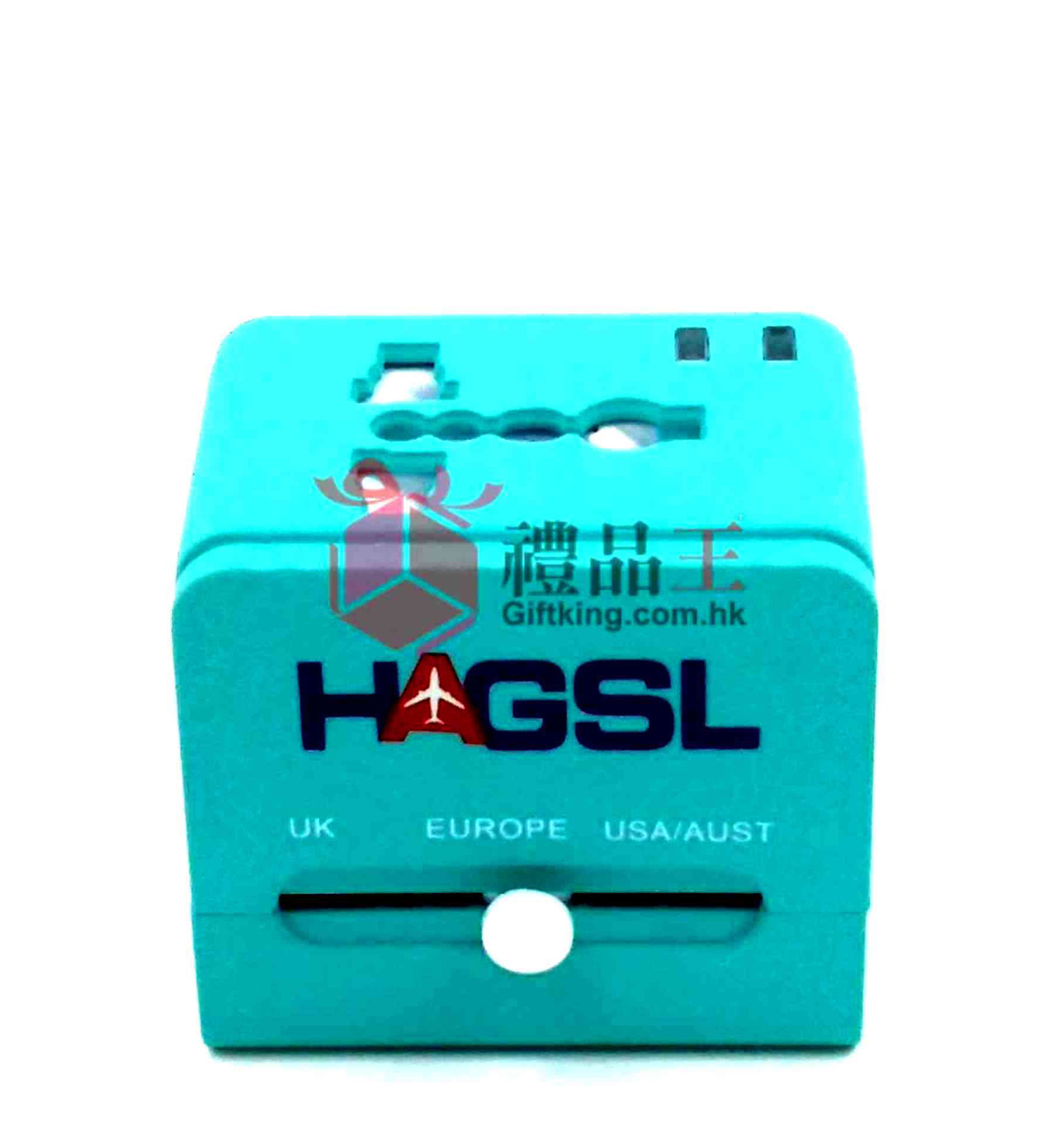 Kee Wah Bakery - Christmas Ornaments (Holiday gift)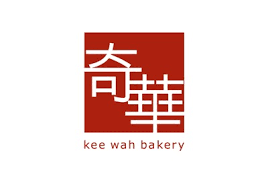 Kee Wah Bakery was founded in 1938, is a Hong Kong traditional Chinese cakes brand products, including married hi ceremony cake, the Mid-Autumn moon cake, face full of cakes, Ling make food and home and other snacks. Kee Wah actively expand their business, in addition to self-built plant, improve product quality through automated production technology, and through a series of reforms, including converting the trademark for the full range of products and store design new image as Kee Wah playing trendy fashion brand become famous cakes business.


This time Kee Wah Bakery ordered this product from Giftking as holiday gifts, Christmas decorations on Christmas wave cute panda printed on the front, printed on the back of Kee Wah logo, can play a very good publicity, this gift so that customers delightful, and refresh many festive air Fun.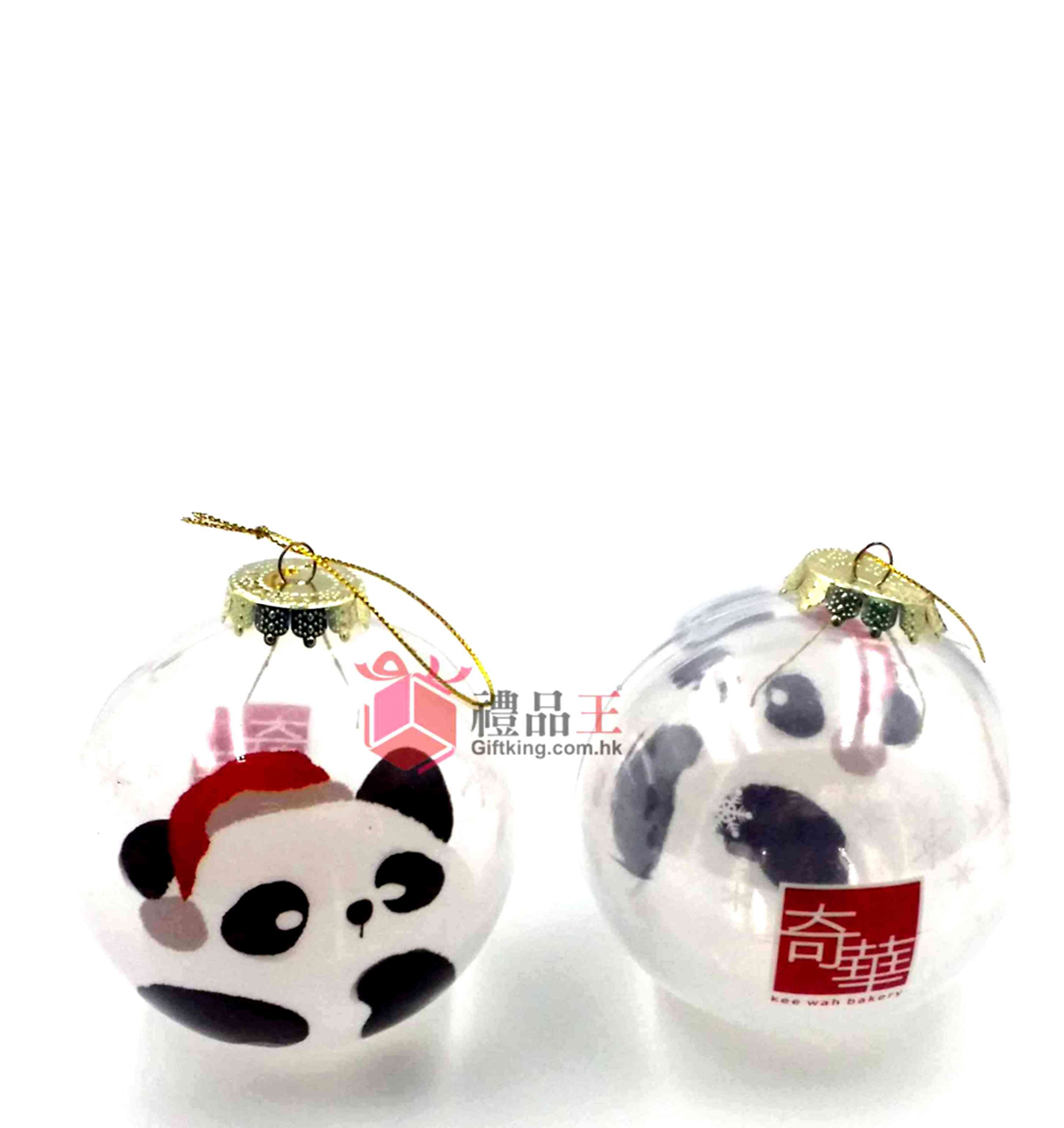 Ocean Park Hong Kong - Smartfun Pass lanyard with Card Holder (Advertising gift)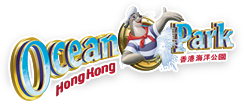 Ocean Park Hong Kong is a world-class marine animal theme park, entertainment, education and conservation in one. Since its opening in 1977, Ocean Park Hong Kong continuously updated facilities, to be popular in 2012, won more of the industry's highest honor, "the world's best theme park" Award (Applause Award), is to receive this award relating to the first in Asia park!


Ocean Park, this time ordered a lanyard sets permit as a promotional gift from Giftking. This sets of card holder is a cross-section, wherein one side of the holder can display the name and photo on the card. Card holder into "SmartFun Annual Pass" designated rides and attractions at the park enjoy express traffic facilities and services; queuing allows you to save time and enjoy more fun! In addition, card holder with the Ocean Park embroidered logo lanyard and pin. Lanyard can be hung on the neck, projecting the image of the park, and the LOGO also have outstanding. This sets of card holder is also well suited for use in tourism or other additional activities.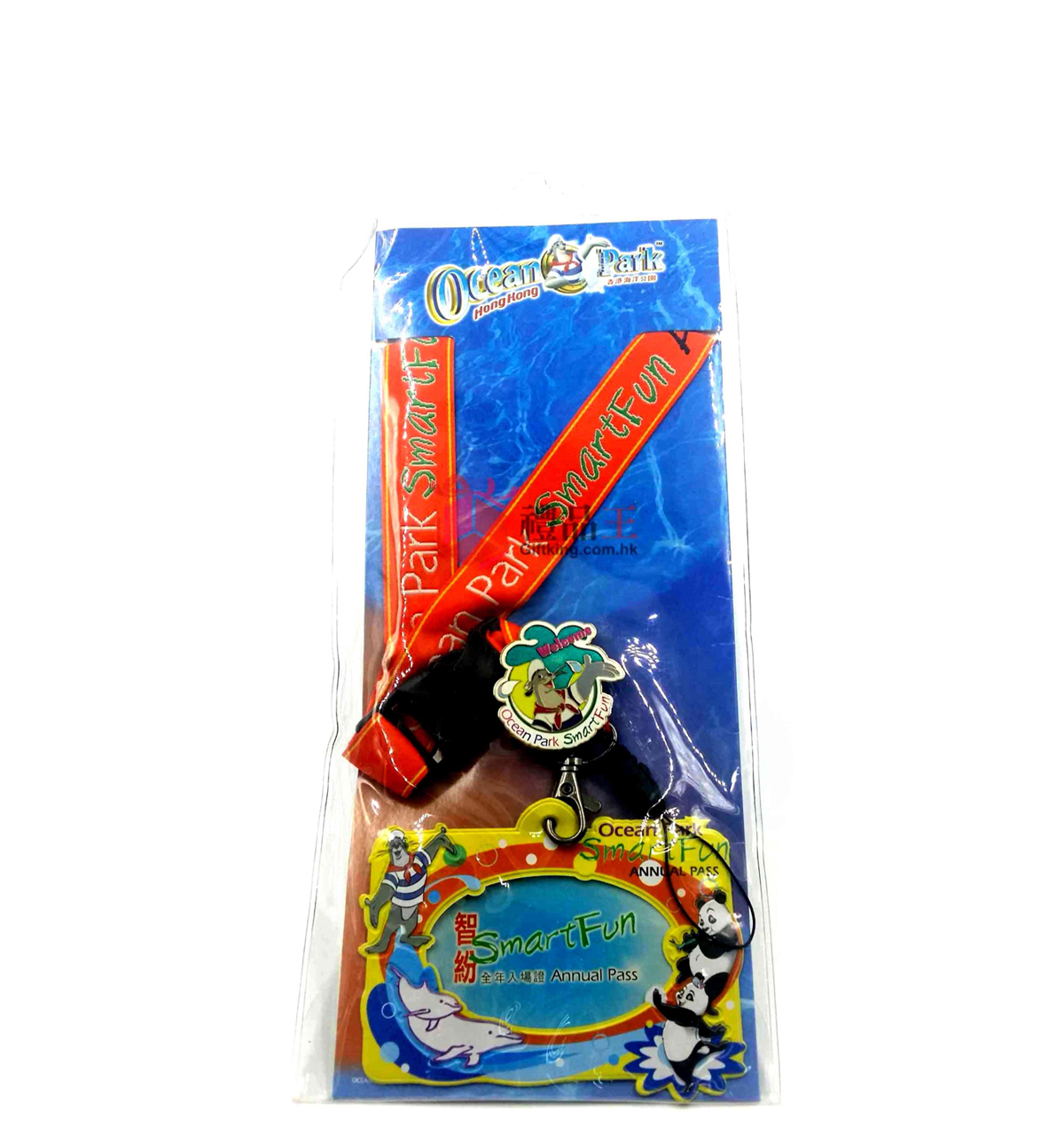 The Dairy Farm Company Limited - Mannings Gift Set (Stationery and Advertising gifts)


Mannings is one of the renowned brands in Dairy Farm Group, the leading retail enterprise in Pan-Asia. The well-known brands of the Group include GNC, Wellcome, ThreeSixty, Market Place by Jason's, IKEA, 7-Eleven, Maxim's, Starbucks Coffee, Guardian, Cold Storage, Giant and Hero. With 100,000 staff working in over 5,800 outlets, the Group makes every effort to take care every aspect of customers' needs.


Mannings is Asia's leading retail brands, this time The Dairy Farm Company Limited purchased a series of gift from Giftking, there are 2 sets A4 Folder, Neck Strap, Badge and Card Holder etc. These exquisite gifts are printed with lovely Mannings cat logo, apart from practical also play an advocacy role.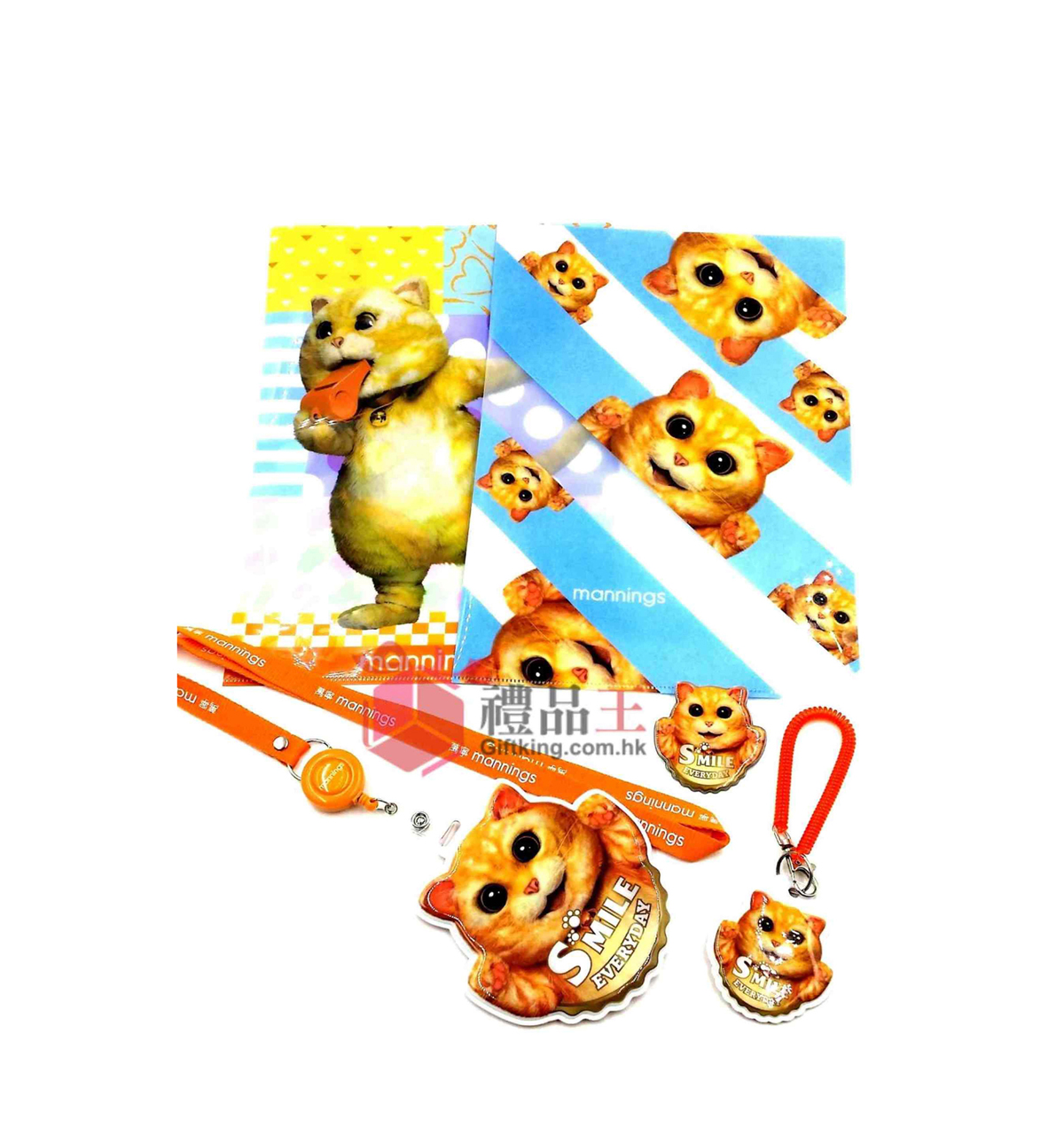 Bamboos Professional Nursing Services Limited - Recycle shopping bag (Recycle gift)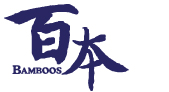 Based in Hong Kong, Bamboos Professional Nursing Services Limited, a member of Bamboos Health Care Holdings Limited (HKEx stock code: 2293), offers a wide range of professional, comprehensive and reliable healthcare staffing services, including private nursing staffing solutions as well as institutional health care staffing solutions. With a talent pool of over 15,000 qualified healthcare personnel, Bamboos serves as a trusted strategic advisor to our clients including hospitals, social service organizations, clinics, pharmaceutical companies and individuals with customized and most suitable healthcare staffing services.


This time Bamboos Professional Nursing Services Ltd selected from Giftking of non-woven bag as corporate gifts and these bags are distributed free of charge. Whoever is holding the flag bearing the one hundred shopping bags, reminiscent of one hundred are professional high quality health care services properly. Guests like personalized custom-made bags, and large areas of the printing space for corporate logo clearly visible. When a passenger with these shopping bags, equivalen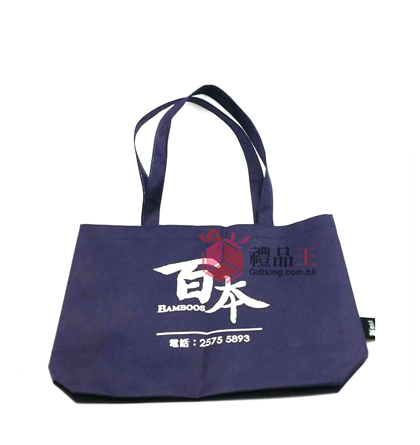 UNHCR - Gift set (Stationery and Advertising gifts)

United Nations High Commissioner for Refugees (UNHCR) is the UN General Assembly subsidiary bodies, referred to as "the UNHCR." UNHCR was established in December 14, 1950 by the United Nations General Assembly, the organization around the world to help displaced persons in case of emergency shelter, food, water and medicine and other necessities for them and the search for lasting solutions to the problems, including voluntary repatriation back home or to a new country to start a new life. In 50 years, the organization has helped about 5,000 million people to enable them to start a new life. UNHCR and Giftking cooperate for many years, recently ordered a series of gifts as promotional activities. The promotional gifts including mouse pad, pen, neck strap and badge holder. That several gifts stylish design and beautiful and practical, the most suitable for business as anniversary gifts, activity gifts, business souvenirs.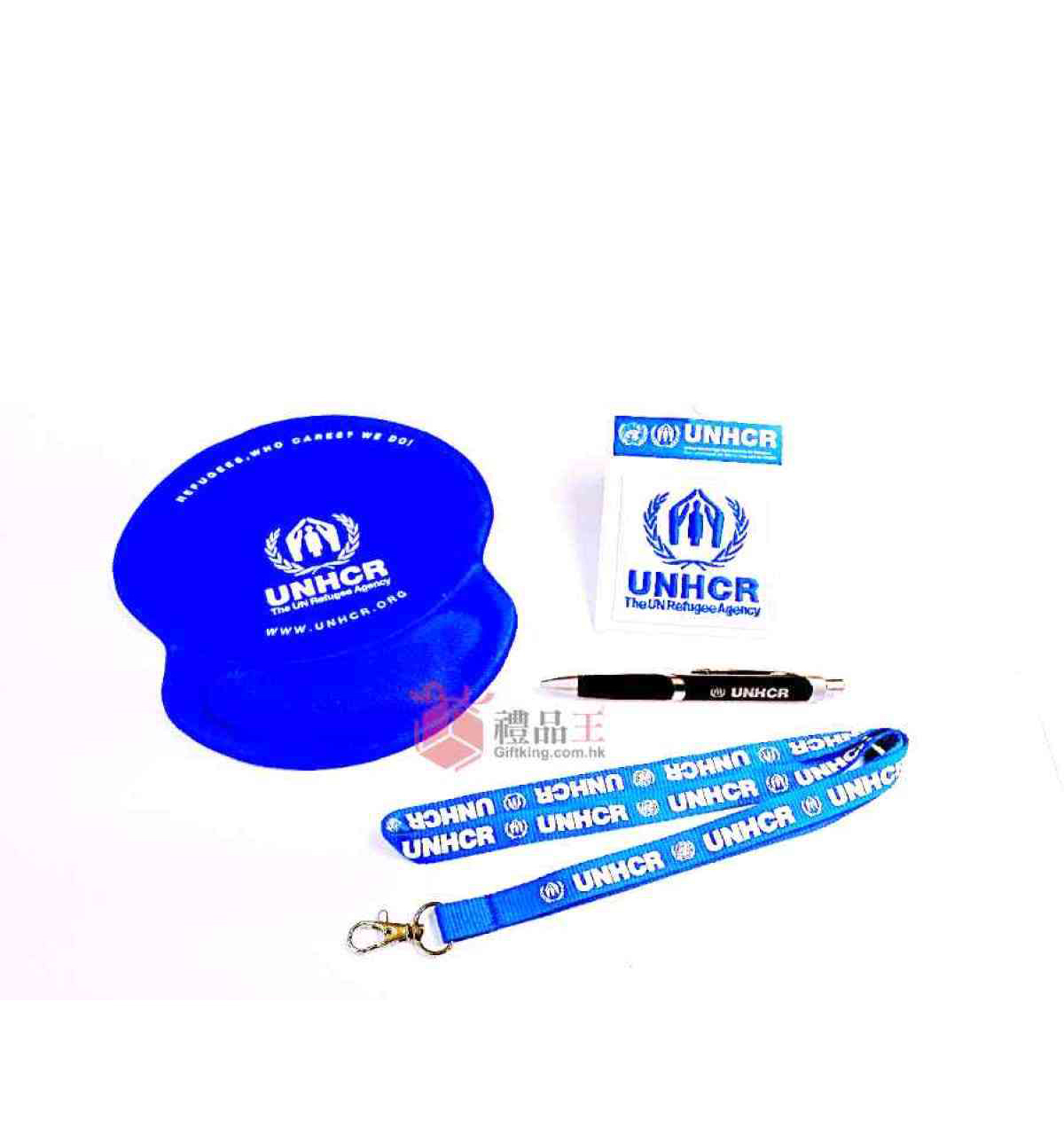 Morning Star Travel luggage strap + neck strap (Travel gifts)


Morning Star Travel Ltd. (Morning Star Travel) was established in 1972, has extensive experience in the market, it is the very scale of the chain of travel agencies in Hong Kong, more than a dozen branches throughout the territory, as well as Macau. Hong Kong's good reputation as a large travel agency, Morning Star is committed to providing a wide range of quality tourism products. Recently, the Morning Star Travel to thank customers for their support over the years, specially with our customized Giftking a luggage belt as a gift to valued customers. The gifts are pink and powder blue, personalization options available to customers. The luggage belt fashion silk screen printed logo design, very have texture, highlighting the Morning Star Travel Service's brand image. Customer choose this gift of travel, can feel at home and a warm hospitality Morning Star Travel Service, to narrow the distance between customers and travel agencies, but also for enterprises to bring good publicity. In addition, we present the Morning Star and the king ordered a lanyard, distributed to employees. Neck strap material, good quality of workmanship, style is very simple, for employees to wear. Lanyard printed logo, makes one look to know is Morning Star tourism employees, but also greatly enhanced the Morning Star Tour travel agency staff cohesion, to encourage employees to make efforts to build a brilliant travel agencies, more united staff and dedicated. Want to strengthen staff cohesion, want to have a suitable corporate gift, lanyard is the preferred course popular gifts.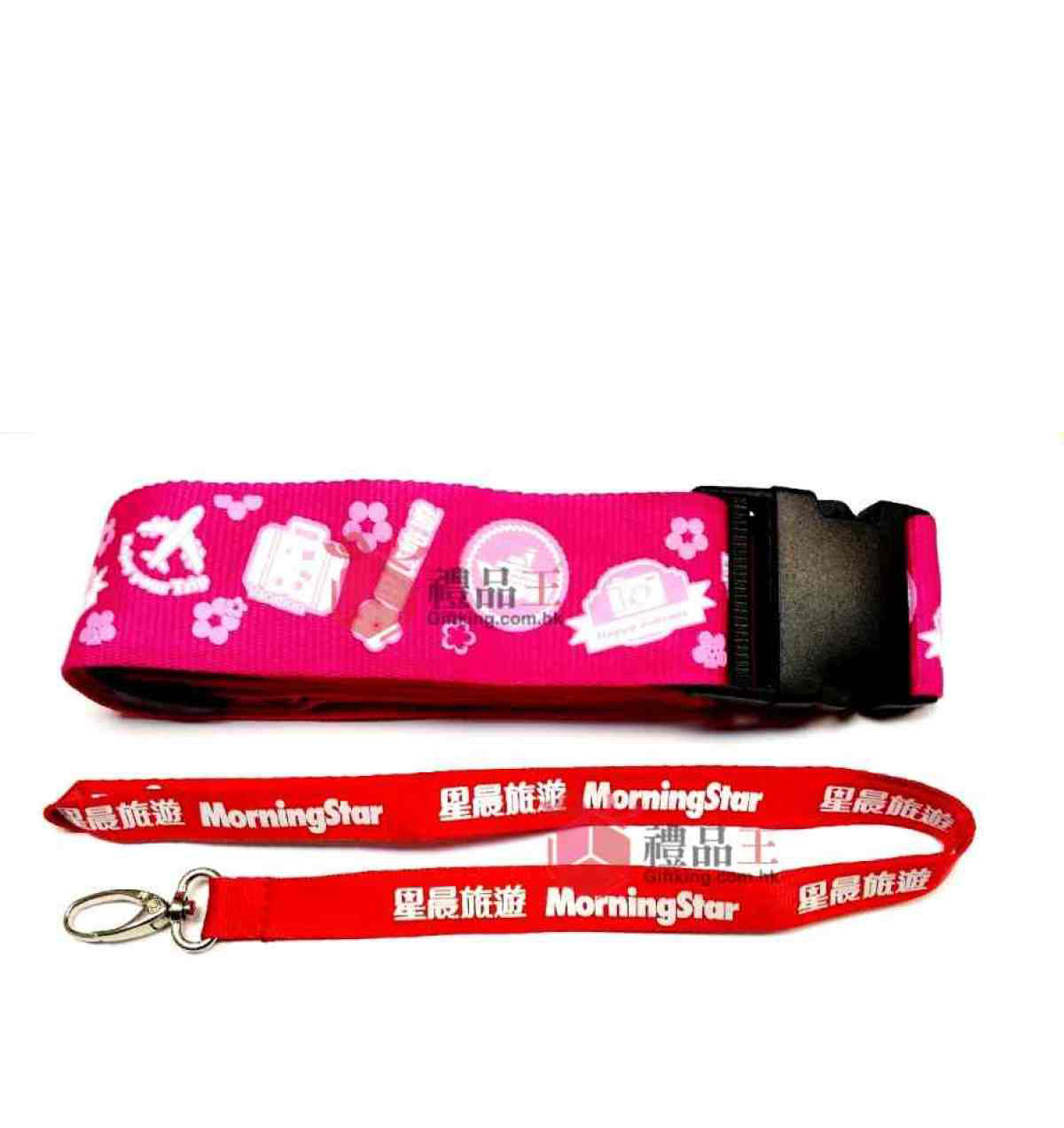 Global Sources 4 in 1 Show Pen (Stationery gift)


Global Sources is the United States NASDAQ-listed company (NASDAQ : GSOL), Forbes (Forbes) magazine as one of the first
200 compaines in Asia.Global source's main business is international trade exhibition operators, e-commerce B2B and trade magazine publisher.
GiftKings in 2015, we have made for Global Sources produced a theme 4-color pens to the exhibitors and buyers use to tie one of the propaganda of the General Assembly.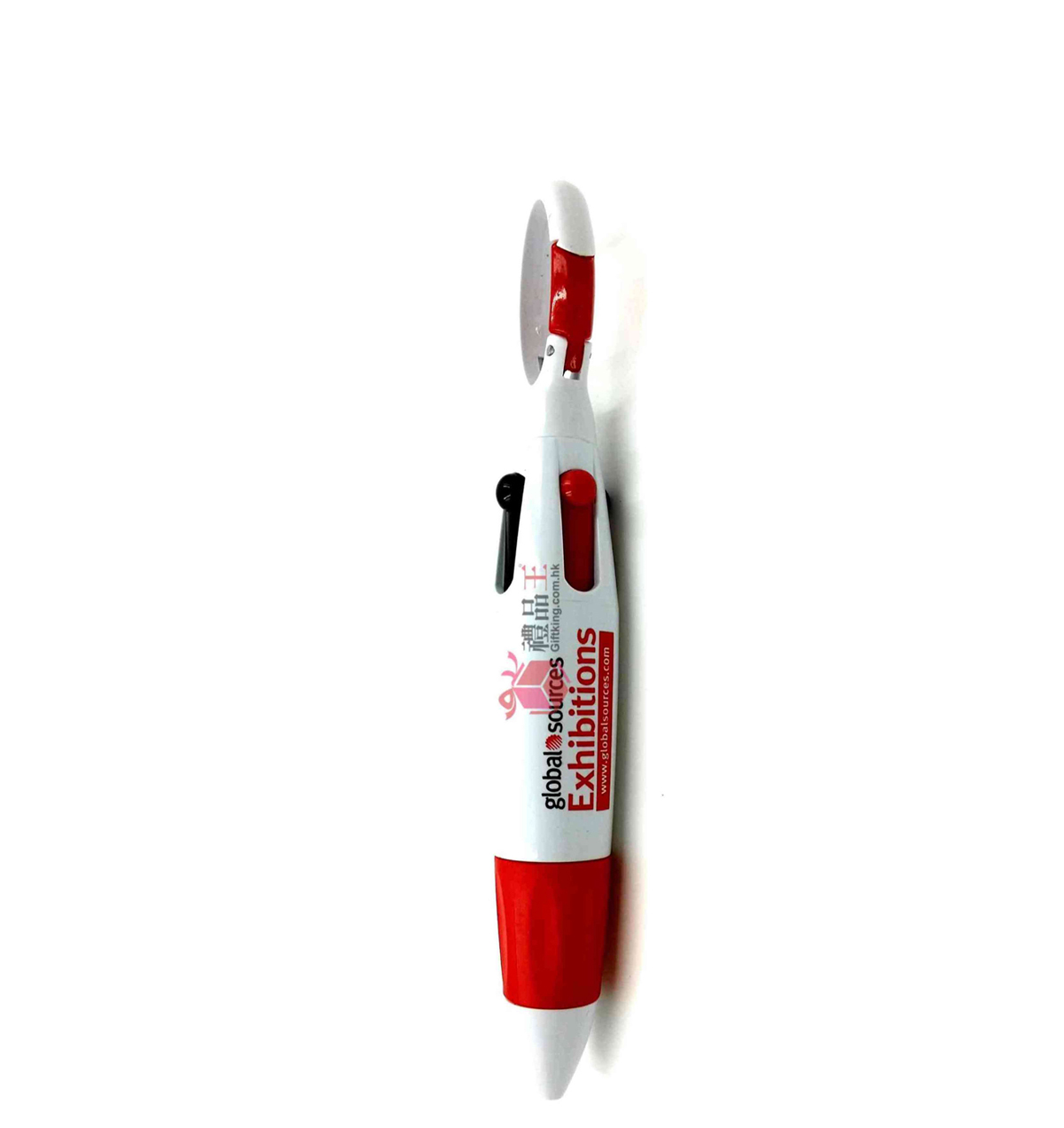 DBS Coffee Mug (Advertising gift)


DBS Bank was awarded "Asia Bank and Finance" magazine awarded the "2014 Best Retail Bank in Hong Kong Year", is also awarded the "Asset" magazine award for the "Best Asian wealth management experts."
With the area per bit customers and employees for their continuous support, DBS will continue to promote the development of the bank, determined to become Asia's premier banks.
Therefore, DBS especially found Giftking to made a unique water bottle gift to all new employees to to express our appreciate.